Digital Ticketing for Graduation
HomeTown is your solution to digital ticketing at your graduation ceremony! As the leader in communities across the nation, HomeTown brings a recognizable and respected name to your digital ticketing with the support you need to find success.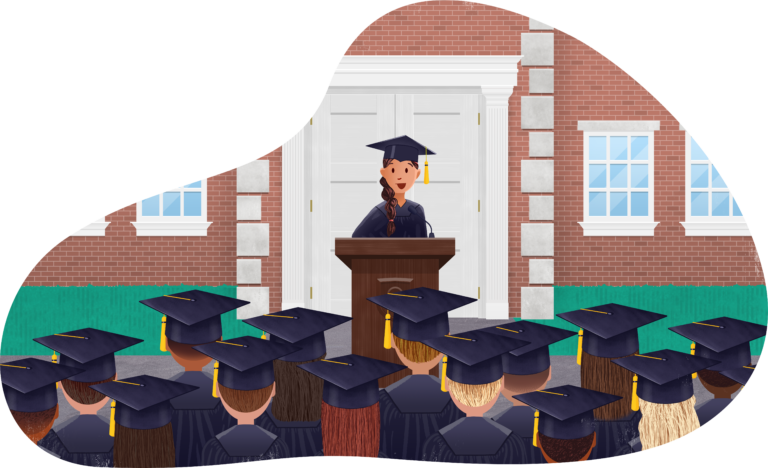 Digital Ticketing for Graduation
 With the help of HomeTown Ticketing, organizing your graduation ceremonies and celebratory events is easy.
Ticket Limits and Capacity
When it comes to large events like commencements, there are only so many seats in the venue. Many schools have to limit the number of tickets available per graduate. With HomeTown's platform, ticket limits are easy to track and manage. From passcodes to custom fields, our team can work with you to set up events that track tickets and ensure your event will be within the capacity of your venue.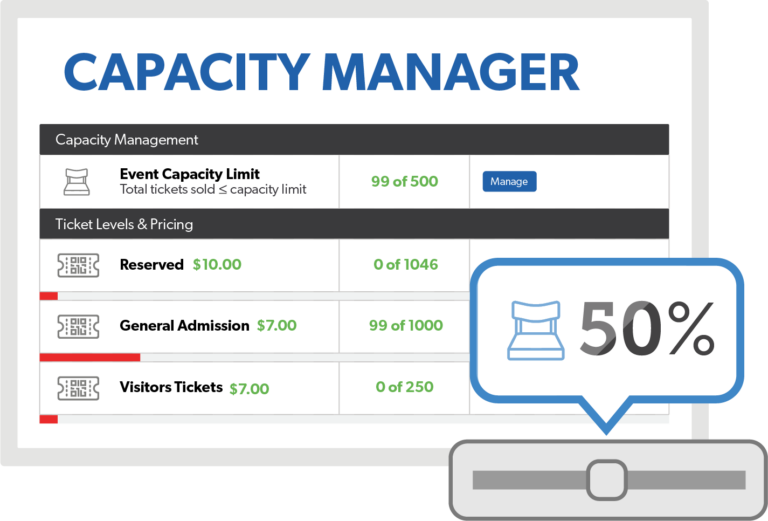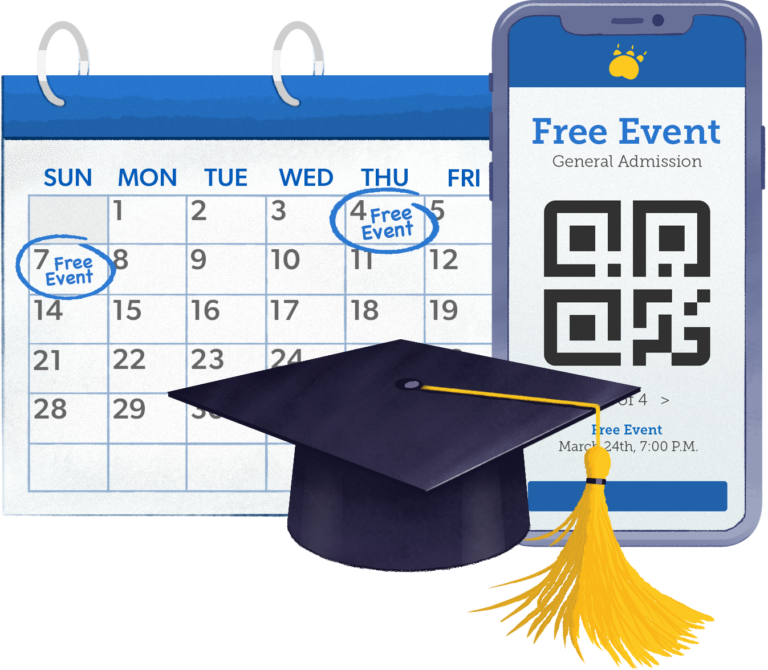 When we say no fees, we mean no fees! HomeTown does not charge a service fee or processing fee for events with free admission. This means commencement attendees can secure their tickets online without paying a cent. HomeTown does not charge the school for hosting free events either, meaning there is no cost to ticket your event with HomeTown.
Seat maps showcase the venue and the layout of your event to all those in attendance. With HomeTown, our in-house creative team can work with you to develop a custom-designed seat map for your commencement event and offer you the option of reserved seating or general admission.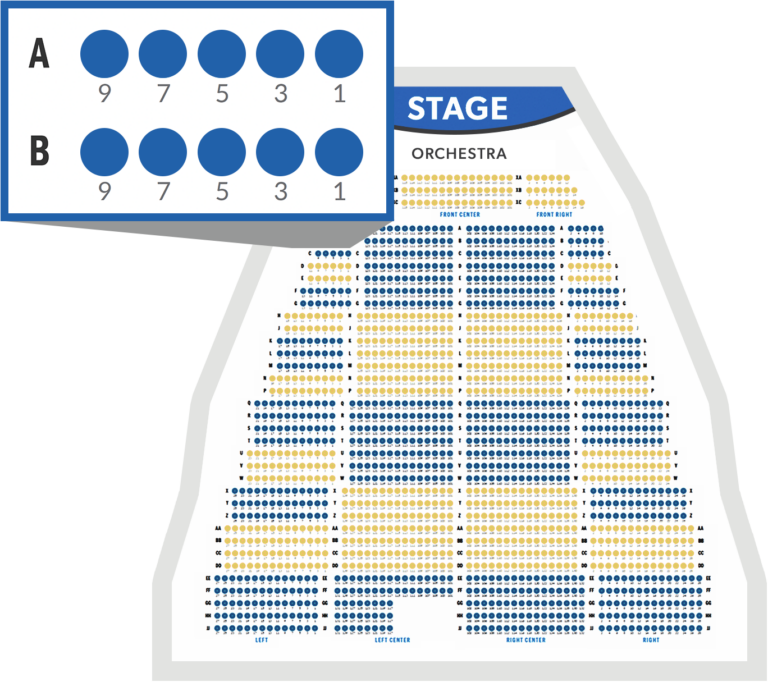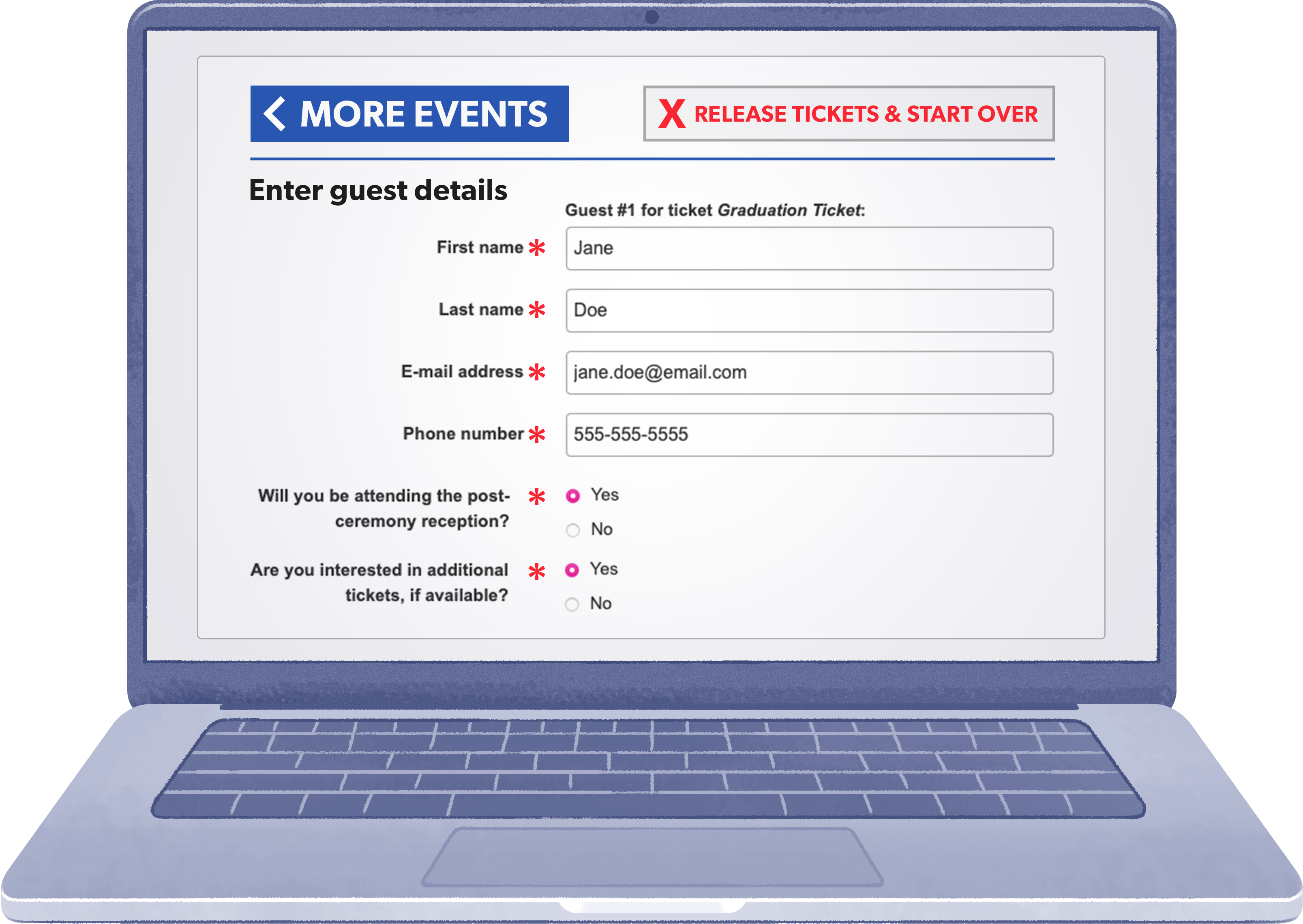 What information do you need to know from your attendees? Maybe you wish to know if they are attending a post-ceremony reception, or if they would be interested in additional tickets if available. With custom fields, you can add required or optional questions to the checkout page of your commencement and export the data in a spreadsheet for easy tracking.