For students and their loved ones, graduations and commencement ceremonies commemorate one of the proudest accomplishments of their lives. HomeTown Ticketing is here to help manage and organize commencement ceremonies to make these celebrations effortless.
HomeTown supports your school's commencement ticketing needs by providing quick and easy ways to share tickets and make your events easily accessible for you and attendees alike. Our flexible options let you customize your event so it's user-friendly for staff, students, and families. Here are three features you'll find in the HomeTown platform that are key to ticketing your commencement ceremonies:
Passcodes
When it comes to large events like commencements, there are only so many seats in the venue. Many schools have to limit the number of tickets available per graduate. Our team can work with you to set up events that track tickets and to ensure you stay within the capacity of your venue. In addition to setting and tracking ticket limits, our platform also has the capability to provide students with additional tickets on a per-request basis.
Passcodes can be used at the same time as your general sale. If needed, passcodes can also allow you to have hidden ticket levels, such as a reduced student ticket price or a complimentary ticket offer for press or administration.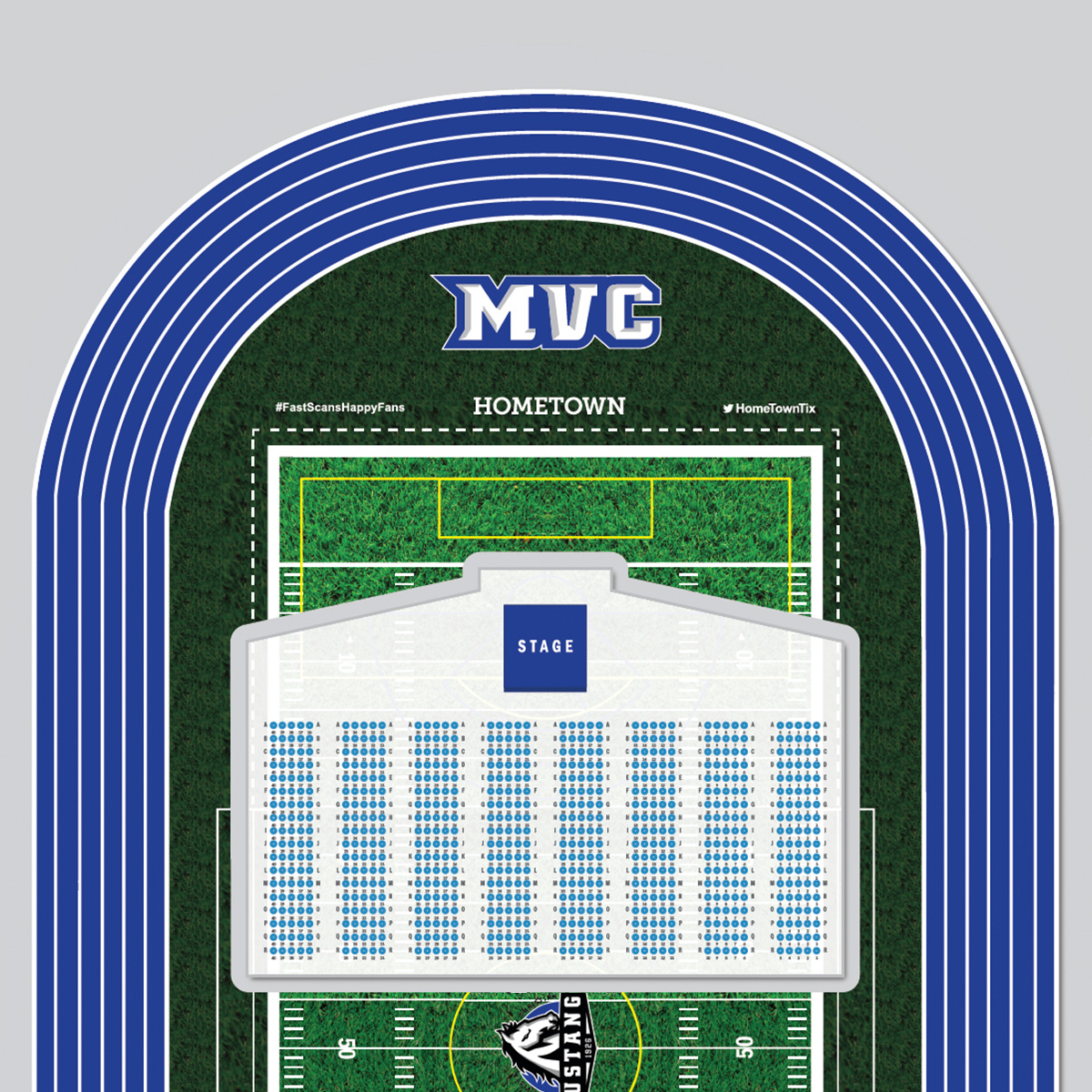 Seat Maps
Seat maps showcase the venue and the layout of your event for those in attendance. HomeTown's in-house creative team works with you to develop a custom-designed seat map for your commencement event to offer reserved seating or general admission.

Seat maps allow you to visualize your event. Your audience can choose their precise seat and feel confident in their choice. Best of all, there is no charge to create your customized seat map or to use our reserved seating tools.

Our seat maps are created to the unique design of your venue and can be easily modified as needed–like expanding the stage into the audience or blocking off specific seats for any reason.
Quick Scanning
Scanning tickets ensures that everyone in attendance has a valid ticket and helps you control capacity.
Attendees display their tickets on their mobile phone or present a printed ticket for scanning. This ticket is quickly scanned by staff or volunteers using the HomeTown Gate App, which is available for both iOS and Android devices. Each scan takes a fraction of a second, and clearly shows whether the ticket is valid, invalid, or a duplicate. In this way, scanning streamlines entry into the graduation venue and ensures that everyone in the venue has a valid ticket for your graduation ceremony.
HomeTown Ticketing can save your school time and make your commencement ticketing smooth and seamless! Contact us today to learn more about our platform, its features, and how to get started!