When it comes to digital ticketing, no other company has the technological features, security, and support to match HomeTown Ticketing. We stand out as the leader in digital ticketing for schools and colleges, but why? With over 10,800 satisfied schools, districts, colleges, and organizations, there are a few key reasons why HomeTown leads the way.
Our Team and Dedicated Support
The HomeTown Team has over 200 employees nationwide, making us the largest digital ticketing provider in the K–12 and college space. With offices in Columbus, OH; Cleveland, OH; Atlanta, GA; Frisco, TX; and Scottsdale, AZ, as well as remote employees in several additional states, HomeTown is committed to having a team that is both national and local to every region of the country.


We have dedicated client success managers for every account, so our schools, districts, and organizations have direct access to our team. Additionally, the availability of our support team is structured to serve event organizers and fans with questions about their tickets from the start of the day on the east coast to the end of the day on the west coast. The team can be reached via phone, email, or online chat Monday–Saturday, from 8 a.m. ET until 10 p.m. PT, before, during, or after events.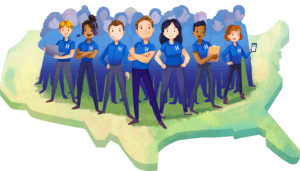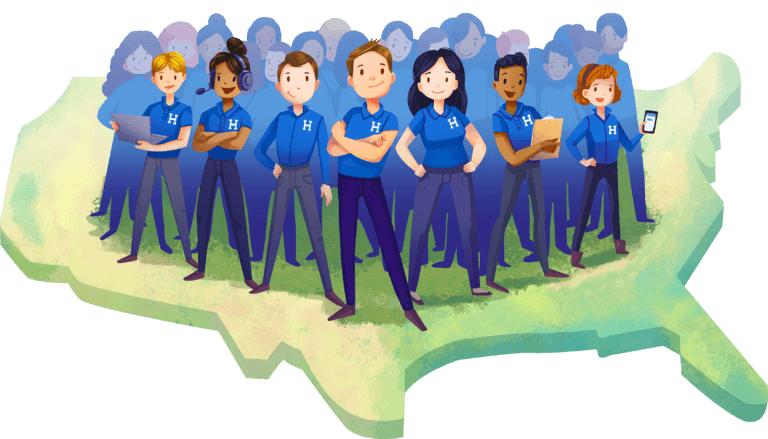 Our Technology 
Our in-house team is hard at work every day implementing and improving technology in our platform with new features that create more flexibility for events. Our platform is embedded directly onto the school's website, allowing for a seamless purchasing experience. We also released a Fan App in summer 2021 that allows fans to buy and store their event tickets right on their iOS or Android devices.
Our Partnerships 
HomeTown has several key partnerships with companies like VNN, rSchool Today, and Rank One, integrating with their scheduling platforms to make it easy and efficient for our schools and districts to import events into our system and sell tickets. Additionally, we partner with many state associations throughout the country to support their missions and better serve their member schools.
Security is Our Priority
The HomeTown platform and Gate App provide schools with professional-level scanning technology allowing staff and volunteers to quickly and contactlessly verify tickets saved to a phone, printed out, or stored in the new HomeTown Fan App, available on both iOS and Android devices.
Our Costs are Clear 
There are no set-up fees, no onboarding fees, and no monthly subscription fees. All of our features, from customized seat maps to point-of-sale functionality, are all included in our per ticket service fee.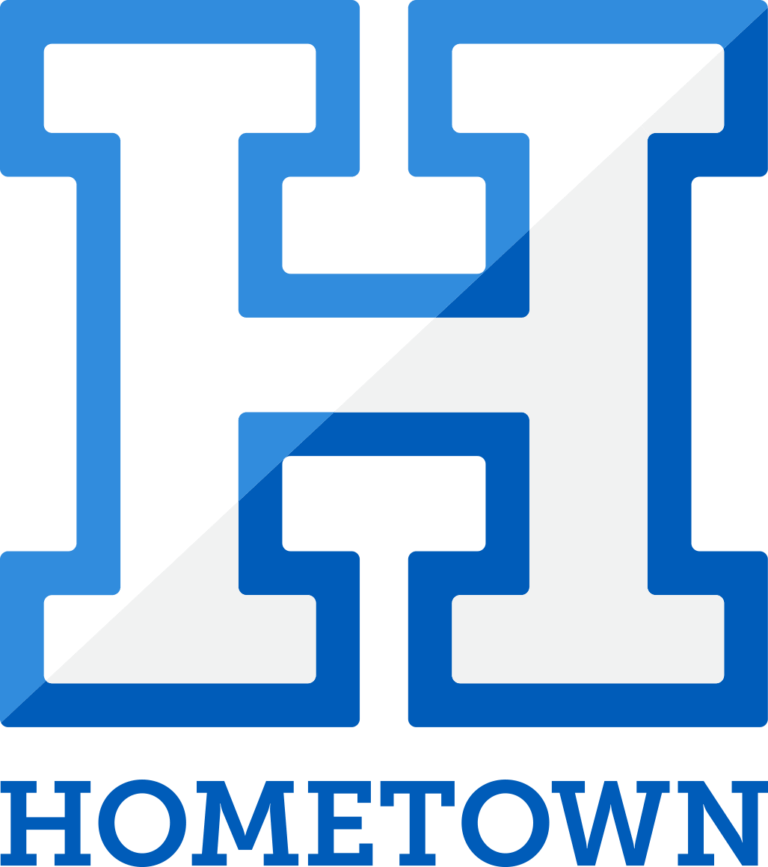 We are excited to help schools, districts, and organizations across the country with their athletic events, performing arts, and even school activities, and we can help you too! Schedule a call with us today to learn more about how to get started.