People love options, and the HomeTown platform has built-in, flexible ticket options so that every person, regardless how tech savvy they are, can easily get their tickets and attend events. Through these options, we bring flexible and professional-level ticketing to schools in a way that sets us apart in the ticketing industry and ensures that your fans are our top priority.
Digital PDF Tickets
When someone purchases tickets on a school's website, they have the option to download their tickets as a PDF file from the order confirmation screen or from their confirmation email. This allows them to simply display the PDF ticket on their phone as the email attachment, as a saved or downloaded file, or as a screenshot of the ticket. Gate workers quickly scan the QR code from the PDF ticket, and fans enter the event without ever having to wait in line at a box office or print a paper ticket.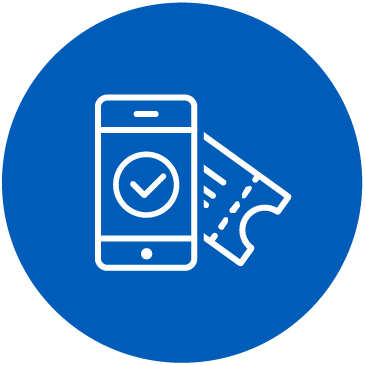 Printed Tickets
For people who don't have a smartphone or reliable mobile device, HomeTown makes it easy to accommodate printing tickets. Once they have purchased a ticket online, they can download and print their PDF ticket to bring to the event. Our Gate App can scan both paper and digital tickets, so everyone can easily enter events.
In-App Tickets
One of the fastest and easiest ways to get tickets to events is with the HomeTown Fan App. This app is available for both iOS and Android devices. After downloading the Fan App, they can search for events, find schools or organizations, or even a zip code. Simply select an event, choose how many tickets and which type, and check-out all in the app. The Fan App stores tickets too, so when it comes time to scan, tickets can be found, displayed, and scanned for event entry.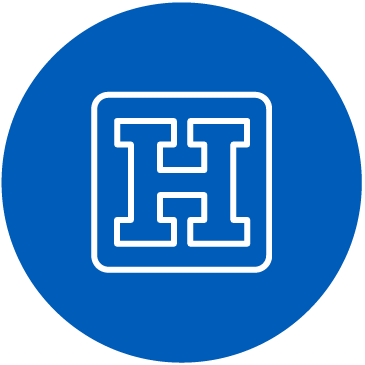 Tickets at the Gate
Many schools want the option to continue taking cash at the event. Using the HomeTown Gate App, schools and organizations can sell tickets at the door and record cash or check sales. You can event complete credit or debit card sales with credit card readers. When fans purchase tickets in person, you can email their ticket, text it to their phone, print it, or simply check them in.
Guest List Check-In
Sometimes, the unexpected happens. Phone batteries die. Paper tickets are misplaced. Ticket emails get deleted. In cases like this, the Guest List feature in the HomeTown Gate App provides the perfect back up. Gate workers can access a guest list of ticket purchasers and use the check-in feature as an alternative to scanning tickets. This back-up option provides added peace of mind and keeps fans happy.